Pantone has just announced their Color of the Year for 2013 and it's…drum roll, please…Emerald! I think this color choice is spot on with all the trends we're seeing in home decor and fashion. Here are a few ways to incorporate this beautiful hue into your home and your wardrobe.
These curtains make such a statement in a grey and white dining  room. Via la belle vie
Malachite…swoon! And with that chair? I'm dead. via Pinterest
An emerald ottoman at the C Wonder store in Soho via my C Wonder store Pinterest board
Chevron curtains and pillow accents via Signet Rings and Preppy Things
How about a plush velvet sofa at the end of your bed? via Full House
All those emerald accents seem a little overstyled for me (Really? Green lamp, green stool, and green jacket hanging on the hook? Really? Really?) but those polka dot walls with the green stairs are perfection. via Desire to Inspire
Wow…would you look at that? It's that malachite finial that I've been dreaming about again! Remember I told you I was dying over it back in that post that was all about malachite? Well, I figured with Christmas coming, it was worth mentioning again. Ya know? Just in case Santa is reading.
Would you rather greenify yourself than your home? How about this divine dress? It's only $89!
If you've got a little more cash, check out this beautiful Oscar de la Renta shift. It's on sale (but still Oscar-priced)!
This Greylin blouse would be so pretty all year round.
Wool cafe capris on sale for $50.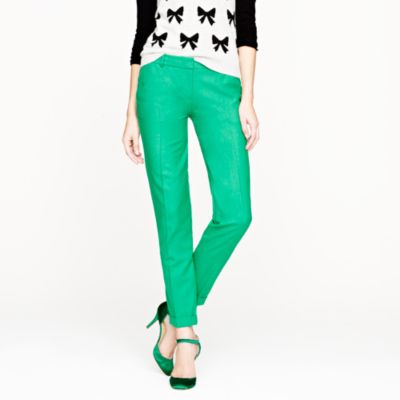 An emerald toe on a teal pump. Love.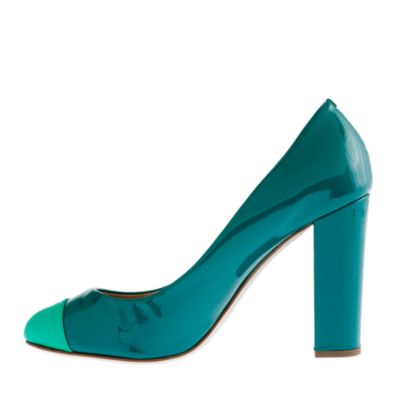 Or, if you're really hoping for real-deal-Holyfield-emeralds, check out these emerald and diamond waterfall earrings available at Barney's. Only $61,375. (Wait…what??)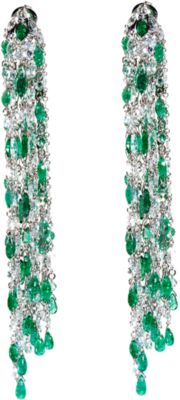 Or how about a little vintage bauble from 1st Dibs?
I'm sure Sam Raimi, the director behind 2013's Oz: The Great and Powerful would agree with Pantone's color choice! To see a trailer of the film starring James Franco, Michelle Williams, Rachel Weisz and Mila Kunis, click here. Photo via IMDB.
And check out Pantone's HolidayLook Book on Pinterest for loads of emerald gift ideas. Dreaming of the emerald city….
XO
Sue at Home