Hi all! I've decided to do a weekly update to recap a bunch of stuff that's happening in my world. I'm still on the fence about what to call it though. Jules has "5 Things Friday", Emily has her "Saturday 6", Jessie has "That's Pinteresting",  and Alaina has "Ladyporn Fridays". (Love all the names but clearly, it's Ladyporn Fridays for the win!)
I'm not sure what to call my recap– suggestions welcome! (My proofreader, a.k.a. my husband, suggested Weekend Update. Thoughts?) Call it what you want…here it is!
The Oriental Trading box with some decor and props for Sophia's birthday arrived and it got my gears turning. What should I do with those little jewelry boxes?
I'm working on a favor for Sophia's glam party and I made a little prototype pin to see if it would work. I think it's cute…but I need to make 16 more!
I stopped by NY Cake and Bake to get some supplies for Sophia's cake. You know something is awesome when it's called Disco Dust. (Well, it's either awesome or it's cocaine.)
Both of the girls got new beds this week (Sophia got a new full and Lily got Sophia's old twin) so there will be some headboard DIY projects coming soon. Dontcha love Lily's new polka dot bedding?
And Sophia scored a super-soft white duvet from Lands' End that we used to have on our bed. Sadly, we said goodbye to her old antique bed. But I was thrilled to sell it on Craigslist in less than an hour (it was picked up a few hours later) AND I made a profit on it. Nothing like buying a bed for $60, using it for over 2 years and then selling it for $100. A 3-year-old named Charlie will be using it now. (Is it weird that I needed to know that?)  Oh – and yes, I know it would have fit in Lily's room but it just didn't work.
I ventured to Ikea this week (and no I did not partake in the horsemeat meatballs!) to get some goodies.
I made some mistakes at Ikea (like a rug that was awesome but just too small) but I did score this rainbow-rific fabric that I'm going to use to make Lily some curtains. I'm planning on using Sherry's no-sew method which will require me to dust off my iron. Wish me luck!
I decided to test some potential paint (Benjamin Moore Barely Teal) on the kitchen ceiling. I like it. Now I just need to sand and prime the whole ceiling. Ugh. Expect an update in 6 months or so. (And sidenote: Since I've never shared my kitchen, I decided to take a bunch of pictures of it so I could finally write about the progress. The cleaning/staging part was going well until one of the cabinet hinges broke off as I was closing the door. Of course, our kind of hinge is no longer made so I had to get something else and now the door is sitting in the den waiting for me to figure out how to put it back on. Stay tuned.)
I finally took 3 minutes and organized our digital drawer. Cords in ziplocs labelled with duck tape. Done. BOOM!
In the category of what I loved online, check out this Apartment Therapy post about decorating with washi tape in kids' rooms. Genius.
I audibly gasped when I saw this lucite letter on Pinterest. You'll never believe who is selling them!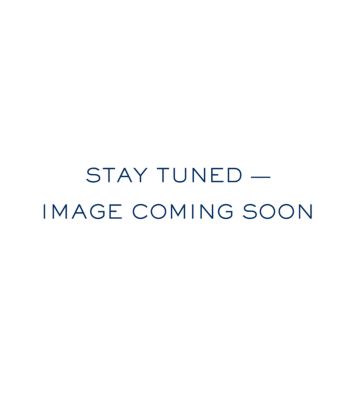 And I fell in love with Chip, the mascot over at my favorite new-to-me blog, Nuts and Bolts. (Check out Lindsay's tissue paper banner tutorial. Should I whip one up for Sophia's party?)
Speaking of Emily's Saturday 6 as I did above, I was featured on her blog last Saturday and I ended up having my best blog traffic ever. Thanks again, Emily!
I guess it was a crazy busy week! And we'll be buzzing this weekend with lots of projects and party-prep for Sophia's big bash next weekend. What are you up to? Any big projects happening in your house?
XO
Sue at Home