It must be catalog season because they're all piling up at my house. And though my girls' rooms are pretty much together, I still find so many beautiful things at Land of Nod. And I'm talking about stuff for the grown-up parts of the house! Check out my looooong list of favorites:
Between a Rock Lamp Base – This gold nugget seriously has me gasping. I mean! Have you ever?
It's quite tiny but if that's what you need, the Top Tier Chandelier is adorable and only $129.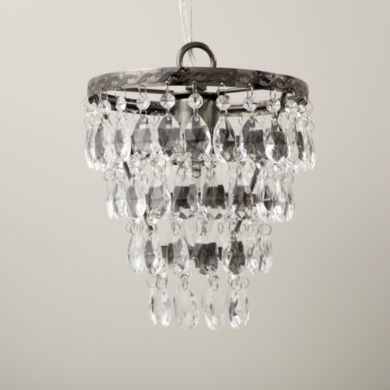 I'm obsessed with the Sputnik-ish Up and Atom Chandelier and I'm sort of thinking it could be fun in our master. What do you think?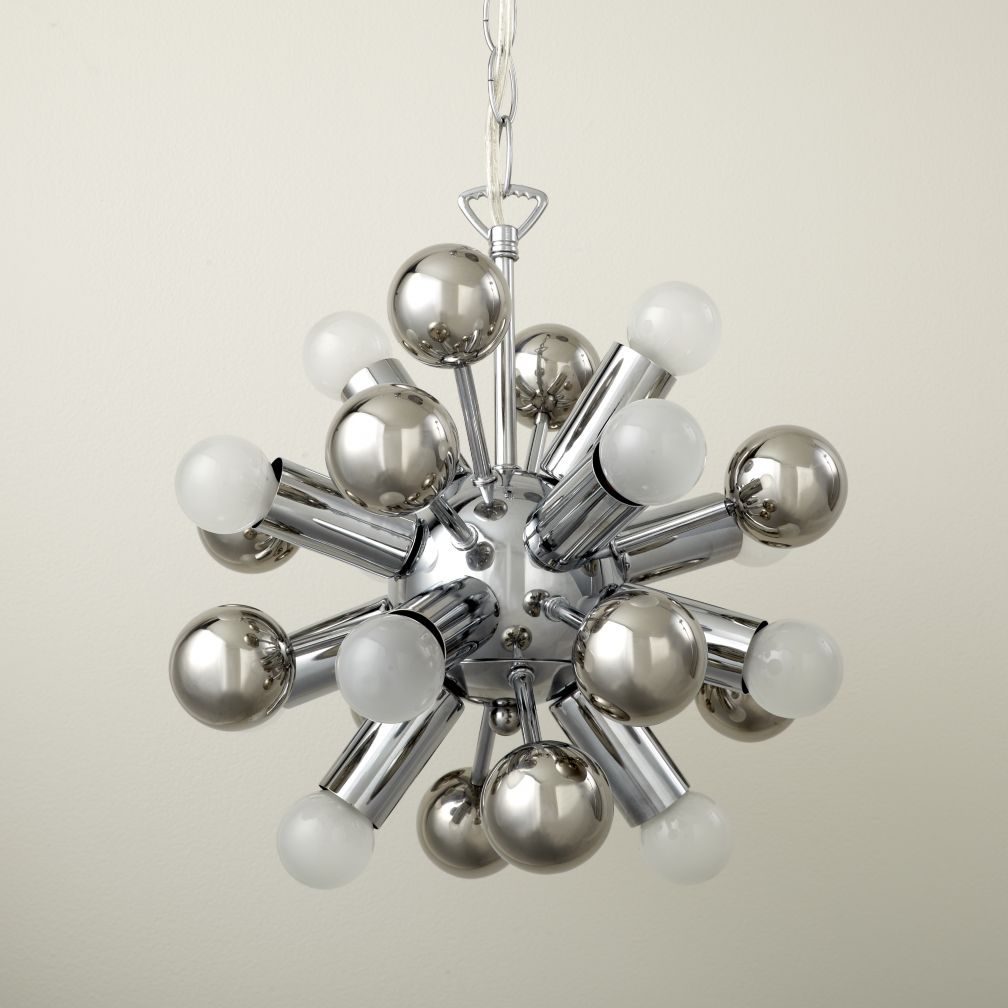 I have never met a blue and white stripe I didn't like so obviously this Striped Pendant really blows my whistle. At $225, it's a little high for Land of Nod, but still…it's adorable.
I'm sorry…what? A chunky cable knit PENDANT? Seriously? Dying over this baby.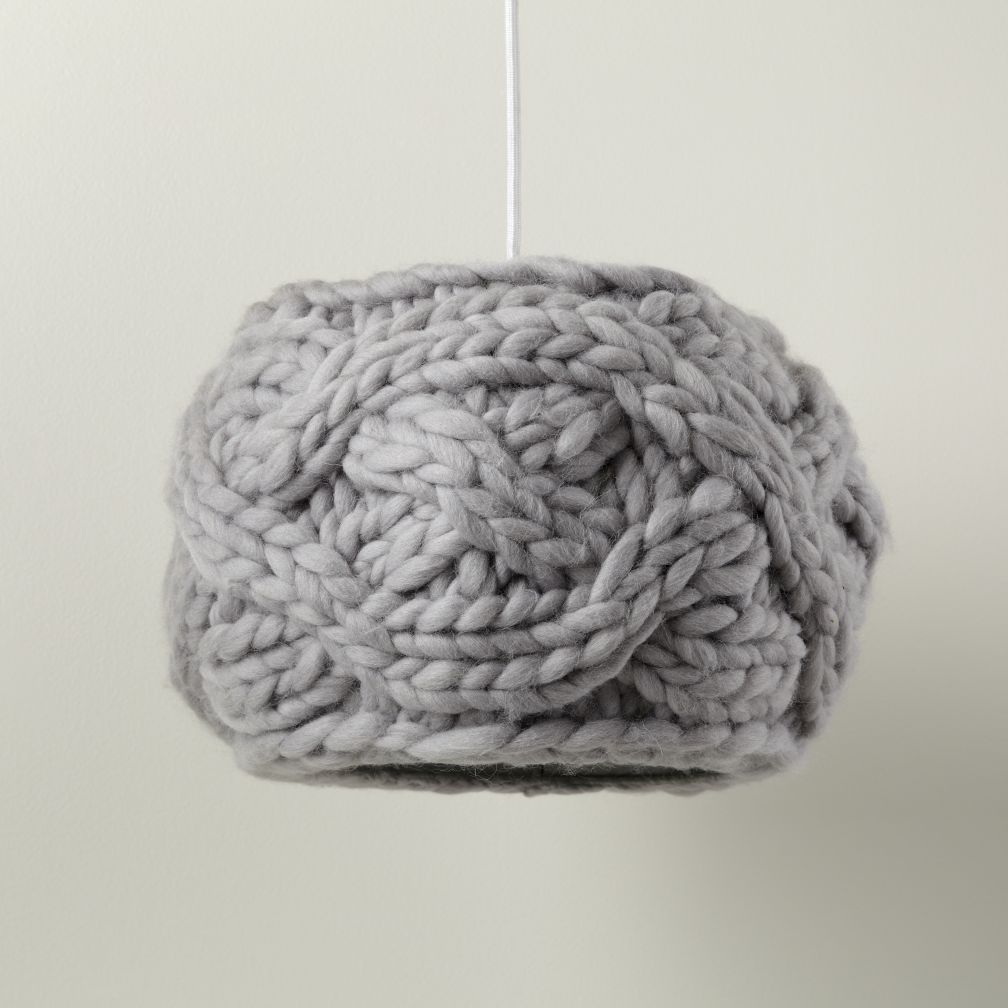 LON's Modern Clip Lamp is possibly the most beautiful clip lamp in history. And it's $49. And it comes from a kid's catalog. (Does any of this make sense to you because I'm baffled.)
Royal Treatment overdyed rug – If you can't afford the one-of-a-kind versions from ABC Carpet (and seriously, who can?), this is not a bad substitute.
I love this Jenny Lind nightstand in "raspberry", a not quite red, not too pink color. It would be fun as a side table in a pop-y living room or as a nice addition to an otherwise calm master bedroom. It also comes in azure – a word I always feel like an a-hole saying out loud but that actually means aqua blue – and white.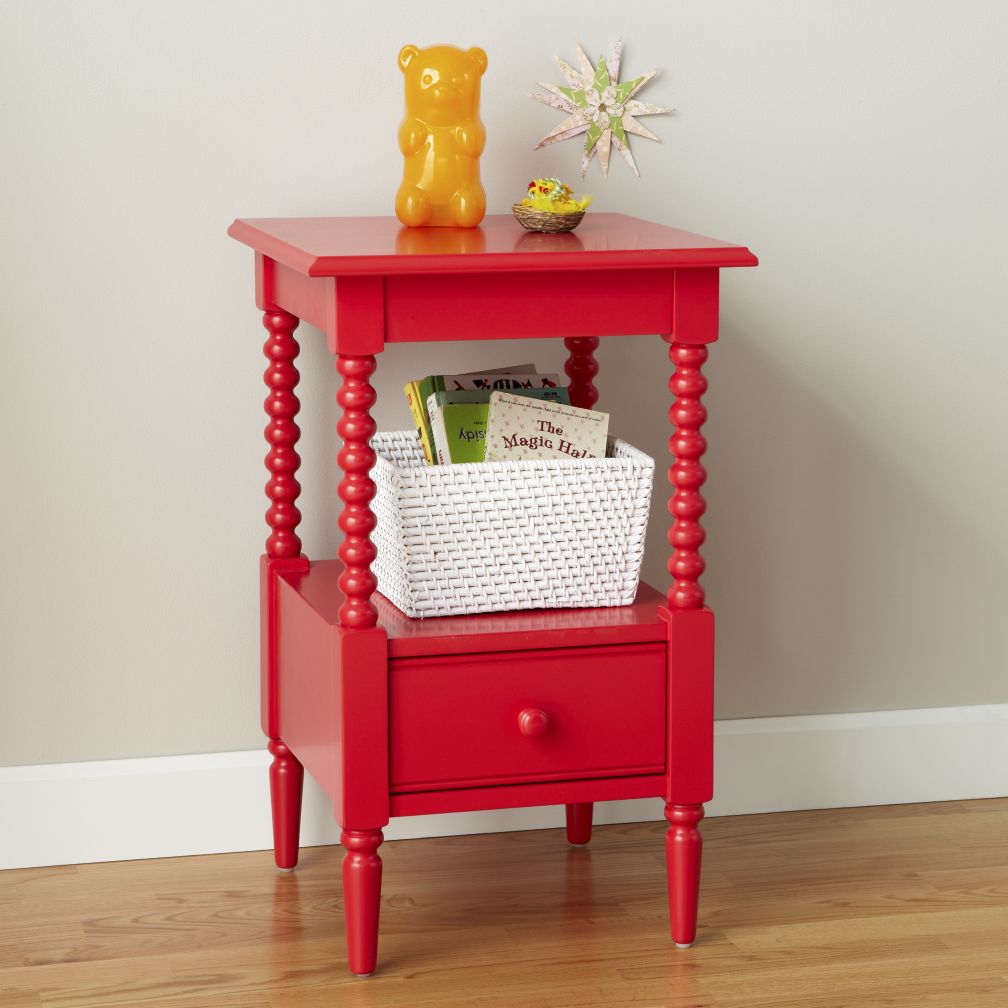 Extended Stay scalloped teal bedding is so luxe looking but woh-wahhhh, it only goes up to a queen size.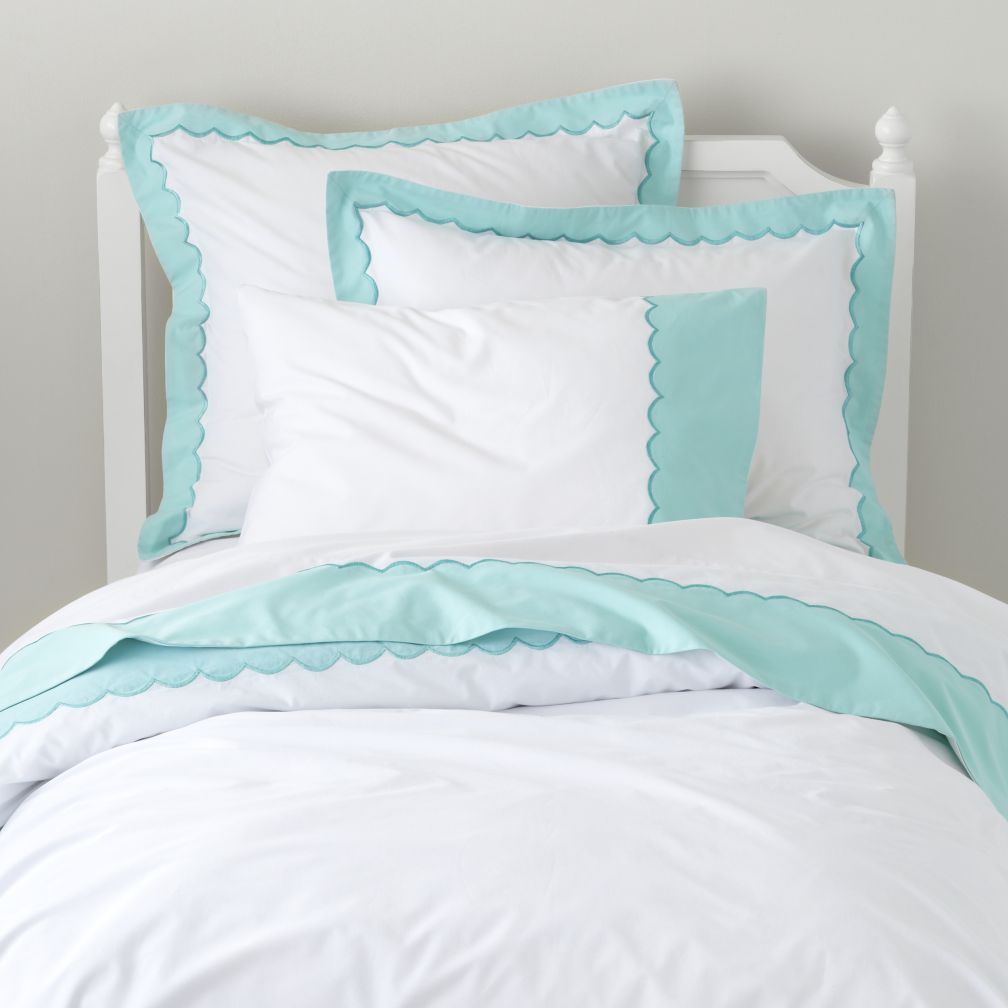 This Boombox pillow is so cute and quirky. Looks like something you'd find on Etsy.  And P.S. – what person under the age of 20 knows what a boombox is anyway?? So, obviously it's for us grown-ups…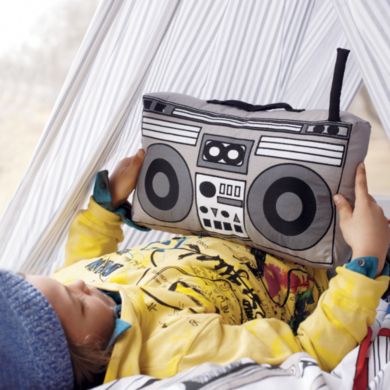 The In the Mix moroccan pattern duvet cover is a beaut. But sadly, it only goes up to queen too. (Doesn't Land of Nod know that king size beds love them too?)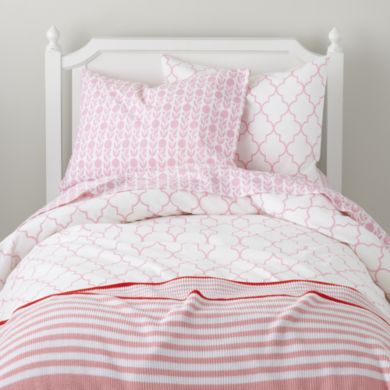 LOVE the Charming baskets (Snakes not included). The colors could totally be used in any space.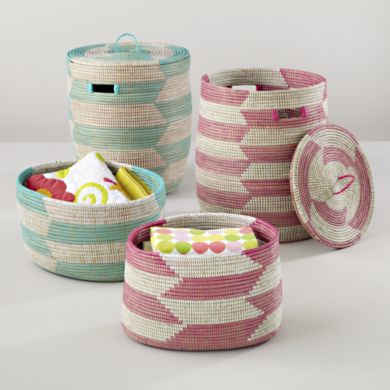 This pixel-y Digital Wall Art would be great in ANY room.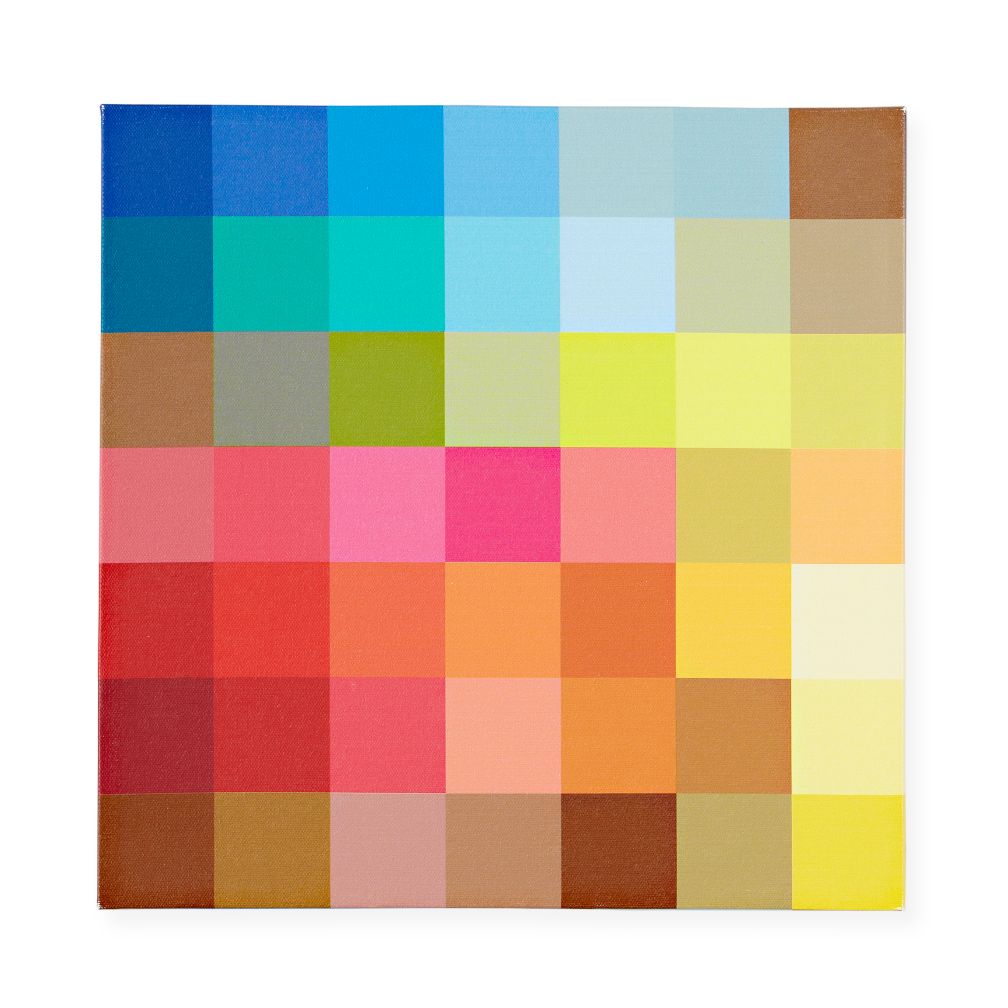 I might need to own this Peacock wall art. The owl and tiger are awesome too. I mean, they're animals in clothes. What's not to like?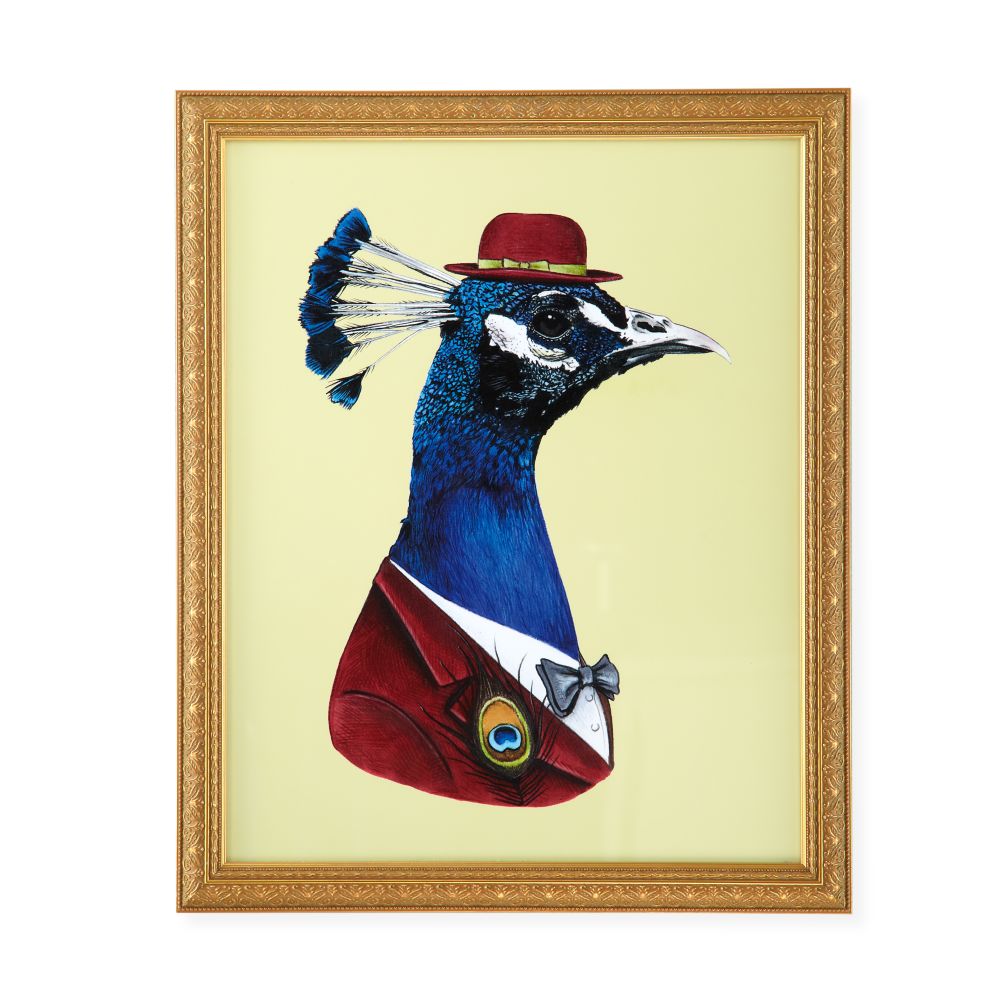 Tectonic Rug – I'm sure it's not a coincidence that this has a Paul Smith-ish vibe. At a nowhere-near-Paul-Smith price.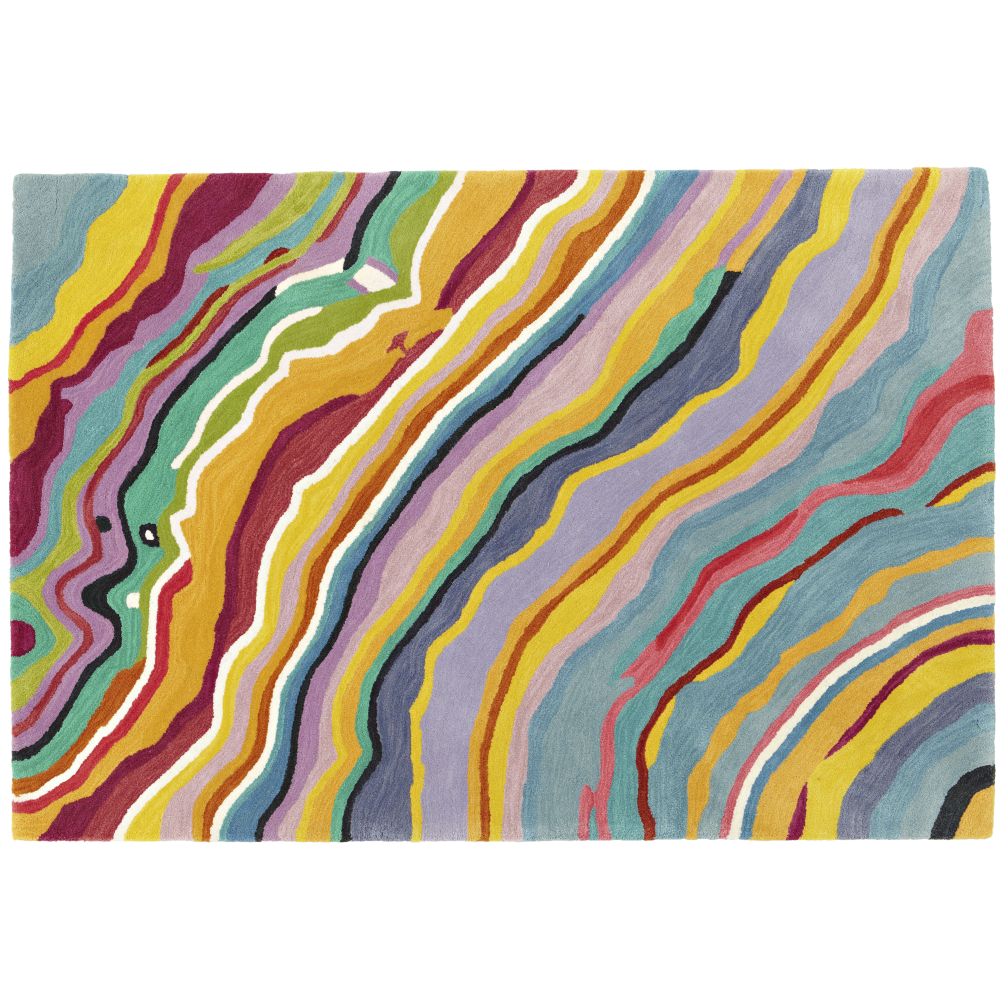 You can't go wrong with chevron. (And the Chevron and on rug comes in dark blue with white AND dark pink with white, too. Check out the stripes too!)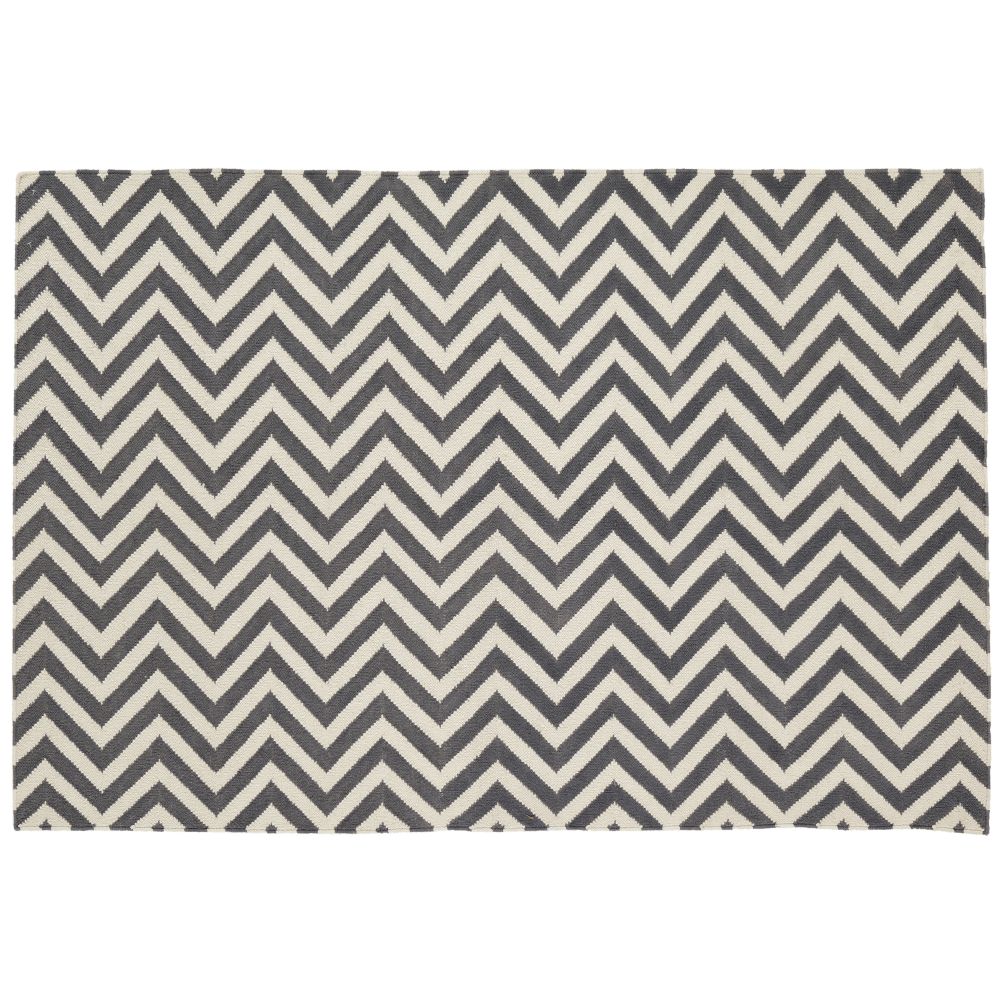 I think the Little Twigs Mirror is great and it's dimensions (over 2 feet in diameter!) almost make the price reasonable.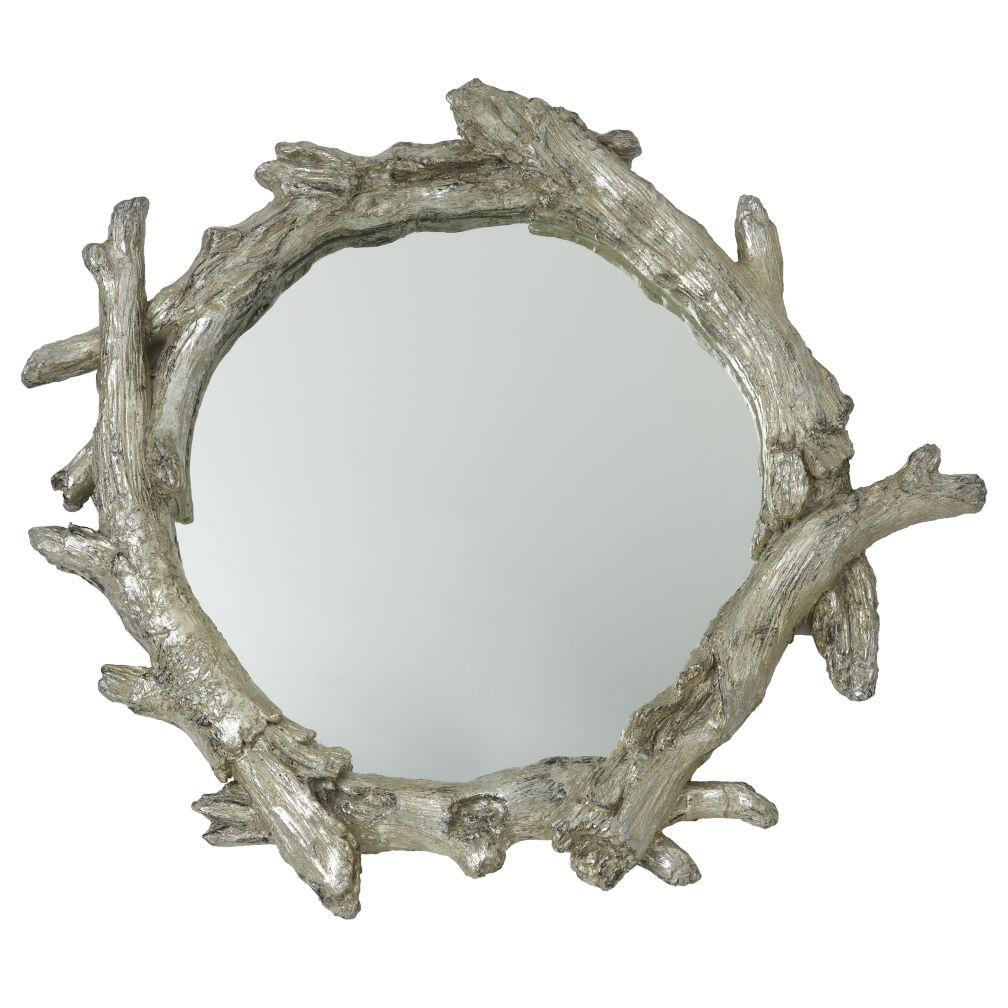 The Color Edge curtain panels add a crisp color pop to any room but sadly the longest length is 84″. If you want them longer, buy an extra panel and do what I did to lengthen them.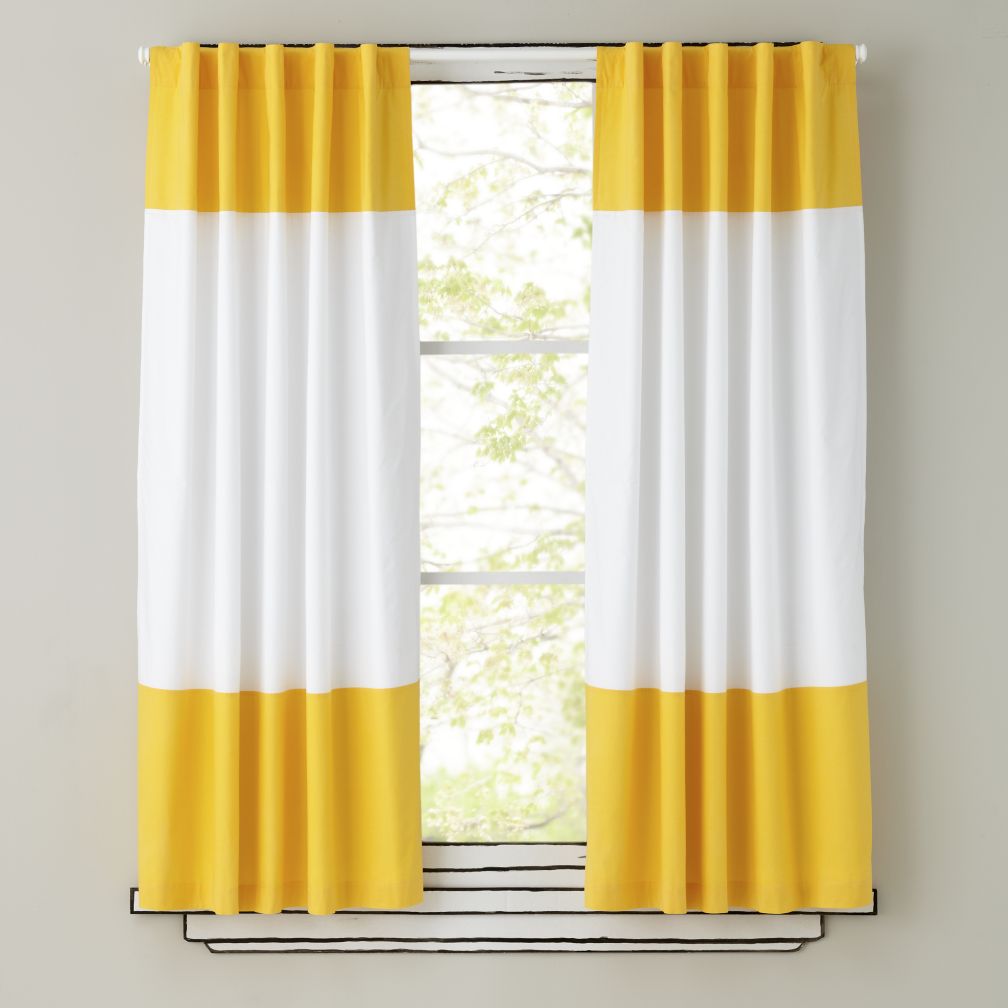 Sidenote: I had written this but still needed to edit it before posting when I saw Nicole Balch's post on Babble about the same thing. I guess I wasn't the only one dying over how grown-up Land of Nod can be! I stuck to just the new stuff but Nicole included many of their standbys that are as perfect as always. Check it out!)
Have you seen anything you're dying over from the new fall catalogs? Leave me a comment and let me know!
XO
Sue at Home